Save energy, reduce fuel costs and offset future price rises...

Solar Lighting Solutions WA supply to the mining industry, commercial, industrial,residential and local councils.
We provide a wide range of solar products catering for projects,large or small. We continuously research the solar lighting industry in a commitment to improving our product range and delivering the best of quality, choice and professional advice, from enquiry to installation.

Solar Lighting Solutions WA provide solutions for all your solar power requirements, from street lighting , walkways, car parks, playgrounds, urban lighting, remote area lighting and traffic management systems.

If you are considering solar lighting, let Solar Lighting Solutions WA assist with your current project from enquiry to installation. We strive to maintain our commitment in "Excellence in all we do"
Solar Benefits
Reduces C02 emissions. (Carbon Footprint)
Simplistic, cost saving installation.
No ongoing running costs.
Eliminates power outages.
Provides a continual safe environment.
LED (Light Emitting Diode) provides a longer burn life.
D.I.Y installation or we can install at your request.
Street Lighting

Street lighting is essential not only for driver and pedestrian visibility, but also security and safety.
With current trends in electricity price rises continuing at an alarming rate, Solar energy is the way of the future.
Urban Lighting
You no longer need to compromise between style, sophistication and elegance when deciding upon the right product for your courtyard or outdoor area when choosing solar lighting. Solar Lighting Solutions WA will find a solution for every urban or landscape project.


Bollards
W

hy settle for unattractive and expensive bollards to define or restrict a large public area when you have the choice to combine purpose and appeal with our range of bollard lighting. What ever your solar lighting requirements may be, check out our range and contact us for further information, consultation or a quote.
Traffic Management Systems
Visual Message Signs (VMS)
O

ur range of Mobile Visual Message Signs, mobile light towers and arrow boards- cater for all projects and budgets.
Our traffic management systems provide the ultimate in safe working environments, for your employees and the general public.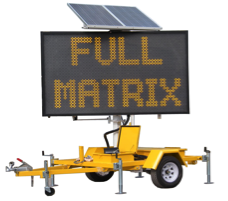 Solar Lighting Solutions WA supply to the mining industry, local councils, traffic management companies and the entertainment industry.
Mobile Light Towers
Mobile light towers take the advantages of solar renewable energy and LED light systems on the road.Ideal for special events, construction sites, security and any other application where on-demand lighting is required.
The system provides cost effective bright white LED lighting without all the disadvantages inherent to diesel lighting systems. ie: high operating costs in diesel fuel, maintenance, labour as well as carbon emissions, noise and fumes.
Remote Area Lighting
A cost effective solution to providing quality lighting in remote areas. Regardless of your location, remote area solar lighting provides a safe working, camping, container or shelter area!